WERKLEBEN is an exhibition and the result of a one week design workshop including rich discussions and conversations that have dealt with the value of local production, visible networking and sharing of knowledge.

the workshop was initiated by the norwegian interior architects and furniture designers association. in support of and collaboration with the county governors on the west coast of norway, the workshop was held at planet aldea in bergen in june 2019.


what can we as desigeners contribute to a world of plenty ?

the results in the exhibition reflect our curiosity and playfulness. the central instalation highlights a journey through process and network.



INTERACTION - Collaborate and transform knowledge through a local network of engagement and involvement to help raise awareness of social challenges.

CIRCULAR- In a world of abundance it will be necessary to develop a more circular society to maintain and secure the opportunities of our and future generations. the design of the future should generate local value chains with a focus on cyclical processes.

VISIBILITY- we live in a time where craft techniques and skills are disappearing, which brings along an increasing disability to maintain essential skill and knowledge and our cultural heritage. circular societies depend on local and national visibility and awerenss.



TOUCH - design has its own ability to communicate beyond the verbal. in order to internalize experiences and to shape identity, values and attitudes. the emphasis should be on designing with the senses in focus.




WABI SABI - the material's natural qualities and appearance, including their irregularities, can contribute to increase the value and production both locally, regionally and nationally. as designers we have a responsibility towards material knowledge and management.





CONSCIOUSNESS- in order to help raise awareness, make knowledge and know how more easily accessible and comprehensible to all. recognize and promote existing and new values in order to arouse curiosity and to create a space for reflection to ask questions and to shape, change or adapted to the future.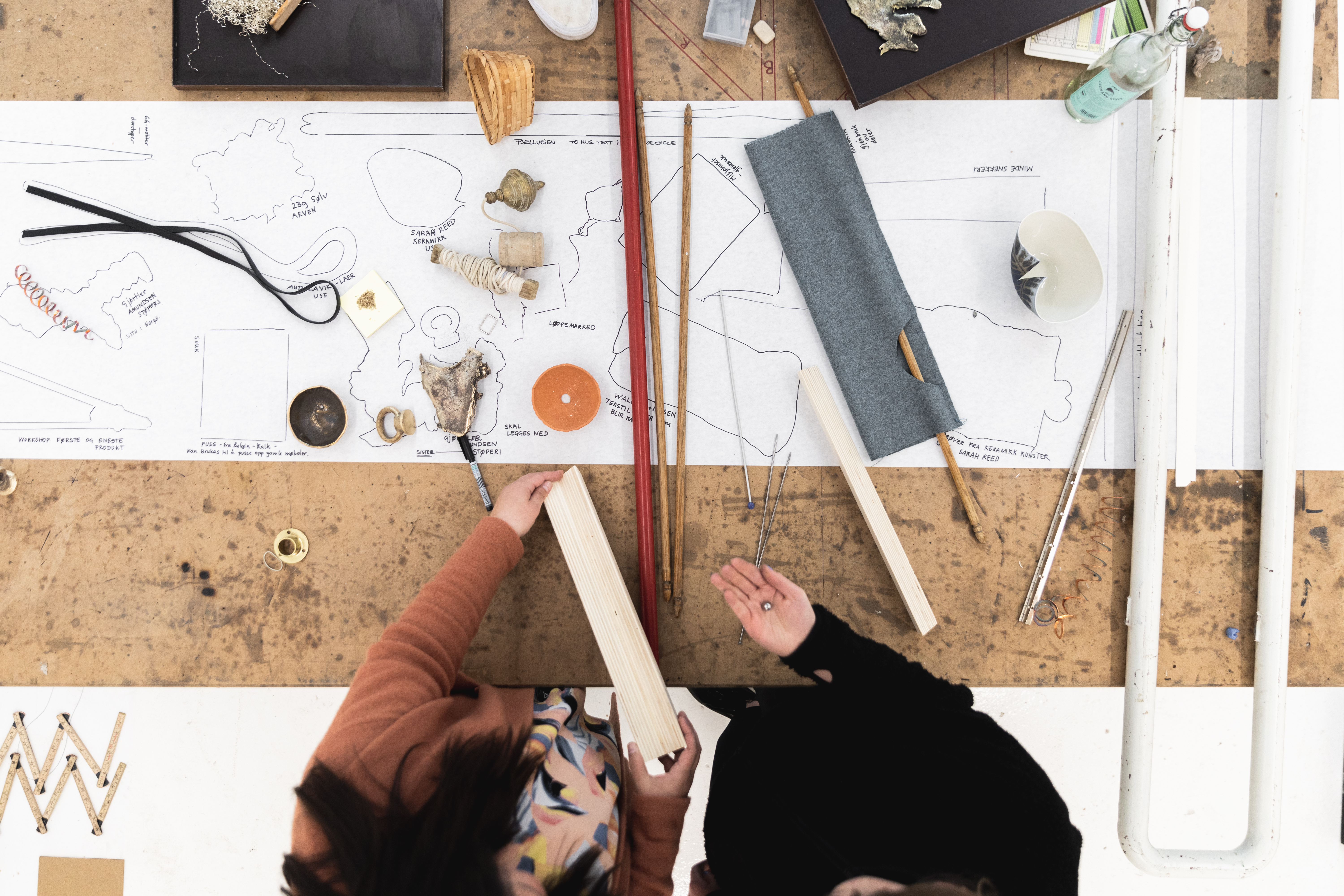 big thanks to all fellow participants of the workshop in random order: jouni kuuva, susanne notøy, lina haveland, camilla figueroa, imi maufe, kjetil smedal, kamilla stokkevåg, tora rørvik, jonas evensen, philipp von hase, silje tombre, marthe lægreid, erling revheim
photos taken dy dag randen
https://vimeo.com/354476229